The 3 Second Rule
Is not only a collection of the Worlds leading PUAs, Master Pickup Artists, Dating Coaches, Attraction and Seduction Trainers coming together with their varied and unique approaches to Finding, Meeting & Attracting Beautiful Women.
But the 3 Second Rule itself, is one of the core fundamental rules of the Game! (As taught by Mystery to Style in Neil Strauss' book "The Game"). And indeed one of the most powerful rules a man can bolt into his skill set, to begin getting real practical results in meeting women.  This site too, the 3SR Team and our Training Programs are heavily geared towards getting YOU real 'practical results'. As such, we are very proud to encompass the 3 Second Rule  as both our name and the code we live and play by.
But what can we do for 
you

?
Are you interested in Attracting more Beautiful Women?

Recovering from a breakup and want to move on?

Tired of being the "Quiet Guy on the Outside" of the fun?

You 

don't

know how to approach an ideal girl?

Always run out of things to Say sociably?

Wish you could be more relaxed around women?
Then YES we can help!

What's your next step?
Have a browse through the different  training programs we have to offer.
There is something to fit any skill level and any budget from a $89 to join our Weekly Mentorship Academy, $890 for a weekend Seminar, $2900 for full Live Coaching Bootcamps, to a $10,900 for 2 year Access All Areas - VIP mentee Program.
Still not sure which is best for you? Get in contact with one of our Program Managers, and will get in touch to discuss your experience in dating, skill level and desired outcomes and will make a few suggestions to fit your budget. It's as simple as 1, 2, 3SR!
Senior Coach Team
Master Coach & Global Coaching Director. U.K - Hollywood,...
3SR Coaches
USA
Big Tom
[Arizona]
Ops Director & Jnr Coach. "Women just mystified me and I wanted to learn how to attract them. When I began to see myself as a "prize," learned that positive energy attracts women like cleavage attracts us guys, and made my mission in life more important than women, my success with women took off."
USA
Ben (Ace) 3SR
[Miami]
Ace, an Entrapreneur, has been in the game for over 6 years now and at the age of 26 now, has already amassed the Sexual experience of 20 men twice his age. Adept at all types of game including day gaming in the mall, loud nightclubs, as well as rooftop bars. Ben is a Full-time successful realtor in Miami creating over $500k in profit annually.
EU
Doc 3SR
[Germany]
Doc is a real life Junior Surgeon and our resident 'Day Game' expert. With very limited time on his hands, Doc has mastered the ability to approach any woman during the day with charisma and flair and within 10 minutes off on an 'instant date'. A very knowledgeable Coach who students love for his precise explanations.
EU
Josh 3SR
[U.K]
From Liverpool UK, Josh works as an entertainments officer of Luxury Cruiseliners globally and knows all about how to stimulate a large crowd and become the Cool Guy in the Room.
USA
Expert Panel
USA
Erin Tillman
[KCLA FM]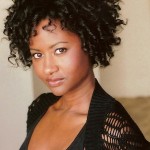 "The Single Life can be tough, but it doesn't have to be!" says Erin, known as the 'Dating Advice Girl' on her Radio Show from Los Angeles. Erin offers advice for Men and Women and is the proud Author of the "Dating Guide Book". For advice and celeb interviews, tune in to 99.3 KCLA FM Sundays 6pm PST/9pm EST.