What are your Challenges?
Complete this FREE Game Analysis
and get Feedback from our Coaching Team.
Want to:

Feel more Confident


Approaching Beautiful Women?
or 
Know What to Say?


and Keep the Conversation Alive?

Whatever it is - WE CAN HELP!
Whether your Goals are to "Get your Ex Back",
Recover from a Divorce, or simply get a Beautiful Girlfriend.
We have a Proven SYSTEM and Training to Support you.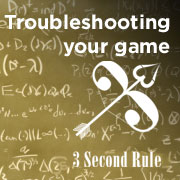 Oh, and BTW.... all of the points for CHALLENGES and GOALS were listed from a Survey of our own Coaches of WHY they got started on the same journey as you, to Find, Meet and Attract Women of Beauty.
We aim to have a personal response to you within 24 hours (promise).
Request your FREE 30 min
'Game Success' Coaching Call