Welcome to our 2021-22 Training & Events Calendar.
You can view all events and book directly from here.
---
---
ANY programs you want to attend email:
USA/UK/Europe/Asia - Papa 3SR (Program Director)
to arrange a callback from one of our Coaching Team - they'll discuss your 'Game' level and recommend the best program for your level.
Please note the different types of Bootcamps and Social Skills/PUA Training Programs;
Impact Bootcamp (standard 2 days, Now with 3rd Day, 90 Day Game Planning),
Premier FAST TRACK, (a 4-day total Immersion program, for those wanting faster results)
VIP Mentee Program, an 18 month (10 Inclusive Bootcamp Program)
Coach Development Program (6-18 month for those interested in Coaching Dating/Pickup as a secondary income)
For a more personalized service, consider also 1on1 training.
Our 'Book with Confidence' program allows you to do exactly that and if for whatever reason you can not attend (Covid/World collapse/illness etc), you can attend ANY other Bootcamp Globally for up to 3 Years!!!!!

➡️ CLICK HERE for the current Month OFFER
applies to ALL Bootcamps below (excl Coach Program).
Upcoming Training Camps:
---
December 2021
DEC 10-12:  Austin Texas 🇺🇸  (Discovery & Papa)
with Bonus Routines & Gambits workshop
3-Day  |  '

Special

' Bootcamp

February 2022
FEB  4-6:  Manchester, U.K 🇺🇸  (Sebastian Gold & Frenchy)
with Bonus Routines & Gambits workshop
3-Day  |  '

Special

' Bootcamp

FEB  17-20:  Miami 🇺🇸  (Discovery, Ace, Justin & Papa)
with Bonus Routines & Gambits Masterclass
4-Day  |  '

Premier

' Bootcamp

---
March 2022
---
Future 2022 Bootcamps
dates confirmed early 2022
we are having to be more flexible with travel restrictions for everyone.
But remember our "Book With Confidence" Covid commitment.
If you can not attend for any reason - your booking is 100% transferable to any other like bootcamp for upto 3 years.
Vilnius, Lithuania 🇪🇺  Discovery & Michael Collins
Kyiv, Ukraine 🇪🇺  Discovery & Michael Collins
Milan, Italy 🇪🇺
Sydney, Australia 🇦🇺  Discovery & Frenchy
London, U.K 🇬🇧  Discovery & Frenchy
Manchester, U.K 🇬🇧  Sebastian Gold & Frenchy
Las Vegas, USA 🇺🇸  Discovery & Papa
Toronto, Canada 🇨🇦  Discovery & Papa
New York City, USA 🇺🇸 
Frankfurt, Germany 🇪🇺
Paris, France 🇪🇺 Discovery & Maxime3SR
---
It has never been a better time to take a 3SR PREMIER TRAINING BOOTCAMP.
✅Spread Cost of your initial Training Camp
✅Get a free Game Success Call prior to Booking to ask questions,
✅get a 3SR Pro Coach Feedback on your Current Game and THEN decide if it's right for you (and you're right for it).
Either way, we can professionally guide you to the best Training Solution
(maybe the call alone is enough!) for your Skills, the Growth you Want and your Budget.
You can either go choose your Bootcamp above and secure your place with a deposit only.
or....Schedule a Pro Mentoring Call (FREE)
➡️ Book a Game Analysis Call to Analyze where your Game is at.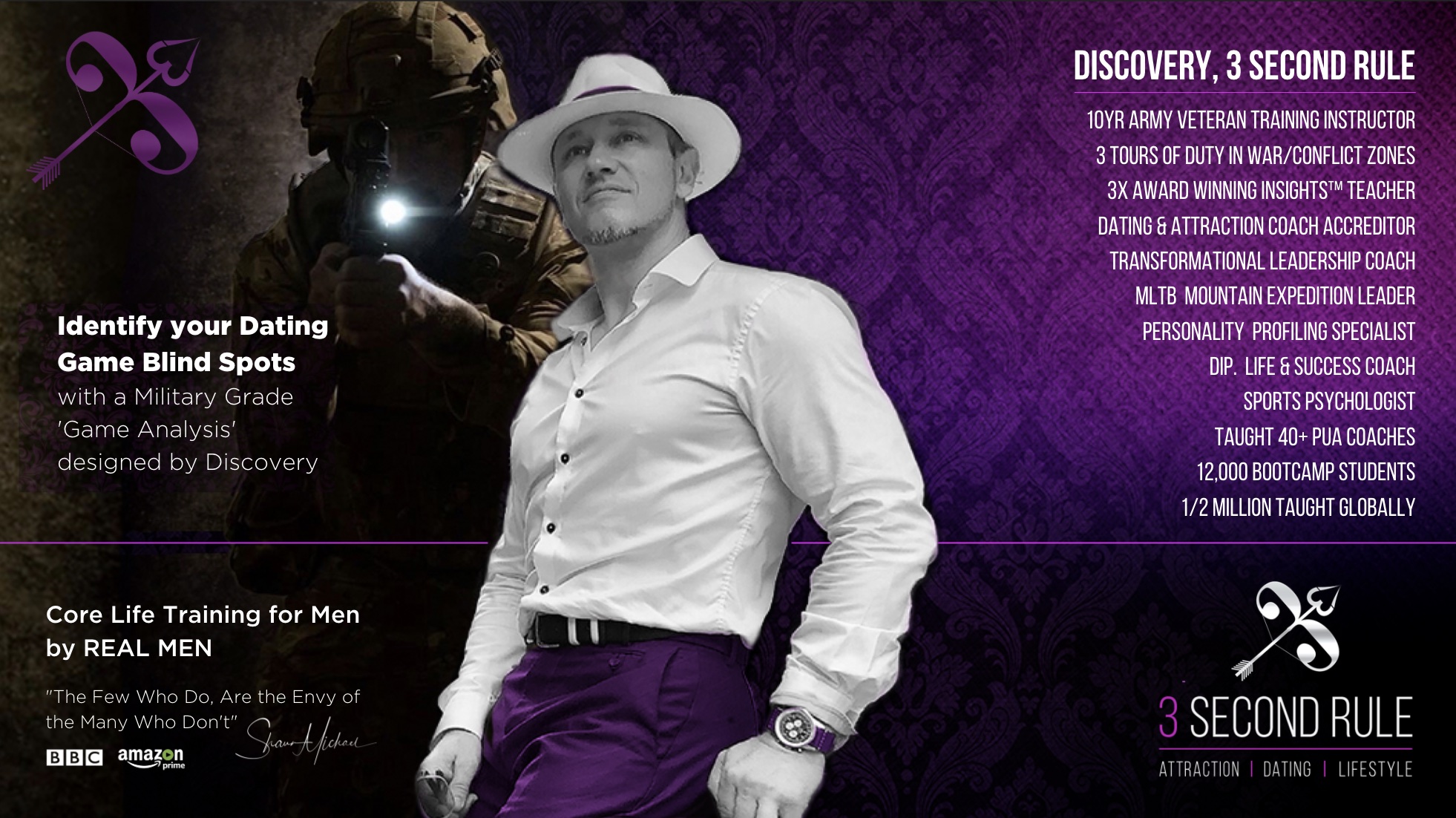 WANT TO DISCUSS WHICH PACKAGE IS BEST FOR YOU?
Complete below to receive a call back from our Coaching Team.
---
The Small Print:
**For Full Paying Tickets only - can NOT be combined with any other Offer.
REFUND POLICY:
There is significant marketing spend, work time allocation and professional people employed in the process of booking each Bootcamp/Training Place. And Once a Place is booked, it is now not sold to ensure the limited places are not exceeded, ensuring consistency in the high-quality training.
If for whatever reason a Refund is requested prior to an event, these same resources must be again employed to sell the 'Seat' further. This last-minute marketing & Advertising will likely have both higher-end Cost and resource allocation AND discounted places - all at a loss to the team and company. This is reflected in the % scalable table below.
*1. Within 24hrs of Purchase AND Not less than 3 months from the event:
=100% refund
*2. Less than 90 days to go = 75% refund
*3. Less than 60 days to go = 50% refund
*4. Less than 30 days to go = 25% refund
*5. Less than 10 days to go = NO Refund
* minus any costs incurred to both process the payment and any commissions paid out to Partners in the meantime.
* minus any costs incurred by the merchant terminal to process a Refund.
* providing Online resources have not been accessed, materials sent or support/training/advice given. 
* - The above is for 'Paid in Full' places. Deposits paid to Secure a place are 'non-refundable' as they lock the place out from being sold to others.
On formal emailed request, there MAY be an opportunity to transfer the deposit to a future training program within a 6 month period.
---
---
ps. have a list who could be interested?
Become an AFFILIATE PARTNER' of 3 SECOND RULE
Earn up to 30% of All Training Camps (e.g. $300 - $900)
http://3secondrule.co.uk/3srpartner/
or email: discovery@3secondrule.com


#datingtipsformen #3srcoaching #datingcoach #pickupartist #3sr #pickuplines #thegame #osca #sexualattraction #seduction #thenatural #speedseduction #mysterymethod #attractanywoman #pua #Bootcamp #coldapproach #daygame #datinggame #seductiongame #datingskills #pickuplines #getrealgame