The 3 Second Rule
Is not only a collection of the Worlds leading PUAs, Master Pickup Artists, Dating Coaches, Attraction and Seduction Trainers coming together with their varied and unique approaches to Finding, Meeting & Attracting Beautiful Women.
But the 3 Second Rule itself, is one of the core fundamental rules of the Game! (As taught by Mystery to Style in Neil Strauss' book "The Game"). And indeed one of the most powerful rules a man can bolt into his skill set, to begin getting real practical results in meeting women.  This site too, the 3SR Team and our Training Programs are heavily geared towards getting YOU real 'practical results'. As such, we are very proud to encompass the 3 Second Rule  as both our name and the code we live and play by.
But what can we do for 
you

?
Are you interested in Attracting more Beautiful Women?

Recovering from a breakup and want to move on?

Tired of being the "Quiet Guy on the Outside" of the fun?

You 

don't

know how to approach an ideal girl?

Always run out of things to Say sociably?

Wish you could be more relaxed around women?
Then YES we can help!

What's your next step?
Have a browse through the different  training programs we have to offer. There is something to fit any skill level and any budget from a $99 Skype Coaching session, to a $9000 6 day Live in Residential.
Still not sure which is best for you? Get in contact with one of our Program Managers, and will get in touch to discuss your experience in dating, skill level and desired outcomes and will make a few suggestions to fit your budget. It's as simple as 1, 2, 3SR!
The Team
Program Manager & Coach Support USA, CA, EUROPE Aglena's...

U.K - Hollywood, L.A - Las Vegas - Miami...

Senior Coach NETHERLANDS, EUROPE. Naughty by nature, caring and a...
Senior Coaches
NL
A highly skilled Pickup Artist and even more professional Coach with over 8 years experience in professional coaching and life coaching. Rick simply loves pickup and coaching guys at all levels to get results.

UK
Caddy
[Manchester]
Caddy was the solid Wingman of Discovery when he was learning his craft in the early days. A Nuclear Physicist by trade, Caddy is extraordinary at breaking down pickup at a micro level to bring it alive infield making him look like a total natural.
3SR Coaches
USA
.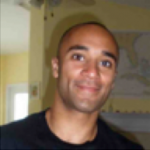 Women just mystified me and I wanted to learn how to attract them. When I began to see myself as a "prize," learned that positive energy attracts women like cleavage attracts us guys, and made my mission in life more important than women, my success with women took off.
USA
Novelty
[Caribbean]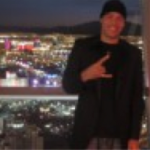 The Dark Knight of the Pickup Community, Novelty is a master in his own right of being an ever positive flame with THE biggest smile and is the ideal Coach to help you quash any fears you have and shine the best you can.
EU
Lucky D
[Spain]
Lucky D, British but based in Spain has spent the past 3 years travelling the world learning  and refining skills including Martial Arts as well as the Pickup Arts. LD embraces the total 'playful' way of being as learned from Discovery and Matador and literally attracts the 'moths to the flame'.
Expert Panel
USA
Erin Tillman
[KCLA FM]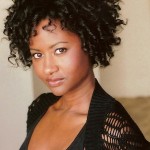 "The Single Life can be tough, but it doesn't have to be!" says Erin, known as the 'Dating Advice Girl' on her Radio Show from Los Angeles. Erin offers advice for Men and Women and is the proud Author of the "Dating Guide Book". For advice and celeb interviews, tune in to 99.3 KCLA FM Sundays 6pm PST/9pm EST.
Admin
EU
Bobby
[Oslo]
Our Program Manager, A 30+ Businessman, Pro Mixologist and too a growing Pickup Artist. Bobby like many was a true AFC and geek Collector and has had a long way to go to where he is today. So who better to help YOU find the ideal program, from a guy who has attended them all!