Our Weekly Success Academy Group hosted by Master Coach 'Discovery'. 
​In a typical 90-minute weekly video group call, members report in their Successes from the previous week and acknowledge areas they need to improve on​. With instant advice, support and feedback from Top 3SR pro Coaches.
A weekly Lesson from the topics below, with both Beginner, Intermediate and Advanced level real-world applications.
❖ Attraction & Dating
The Dating Game made simple. Practical Real World Advice
from Masters of 'the Game'.
❖ Goal Setting & Accountability
Dreaming & Achieving Big. Building better Habits.
Everything you need to increase your Productivity in Work.
With a key focus on building strong disciplines as a Man.
❖ Personality Insights
Understanding your 'Self' and unique Jungian Personality type,
Identifying the 'type' of those you Work with, Want to Attract or
are in a Relationship with and how to better connect with them,
❖ Health & Wellbeing
Forming Powerful Habits for Life. Mindful Nutrition, Morning Power Routines to get you up and going fast, the Power of Sleep and how to remove damaging Bad Habits.
❖ Life Success & Wealth
Ultimately about Becoming an Attractive Man, a Woman would naturally be attracted to, but that YOU Feel Good about being you and the Success you are achieving or are on your journey to accomplish.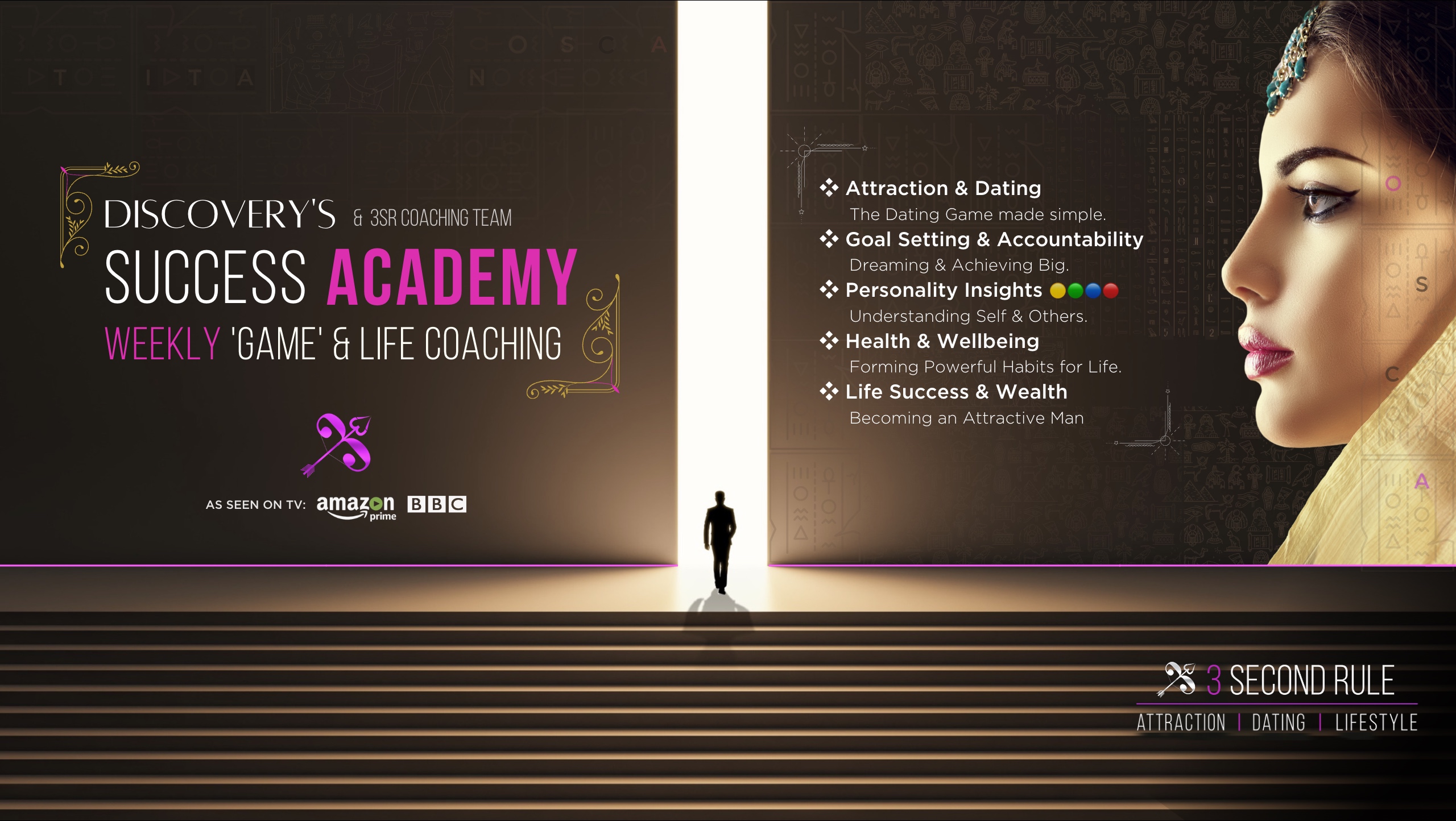 and... at as little as $89 monthly to get the Advice you Want,
Support you Need and Results you've only Dreamed of.
The ACADEMY is the Perfect place to start to get your Dating Game and Life Success on Track as a Man.
COMING UP....
A ROUTINES SPECIAL for the next 3 months going through the ENTIRE 'Dating Game' Process. From Approach & Opening, to Sex talk and Sexual Tension Building.
Join the Academy Now...... CLICK HERE