Success!
You have successfully booked/purchased a training program/product.
Keep an eye out in your email inbox as you will receive specific 'next step'
instructions there.
Have specific questions?
Contact our Program Manager (Sebastian Gold) direct:
sebastian@3secondrule.co.uk

or Global Coaching Director - Discovery (Shaun Michael):
mailto:discovery@3secondrule.co.uk
---
Keep Learning
check out Discovery & Mystery in this 'Pickup | Dating | Social' TV Documentary
(FREE this week)
---
Come join us Right Now!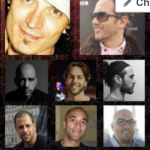 Mystery, Discovery and the '3 Second Rule' team are now here and active in this #PUA Support Group with over 3,000 members!!!!
Ask Questions and get expert feedback and support.
---
 The Global Seduction Convention 2017
Los Angeles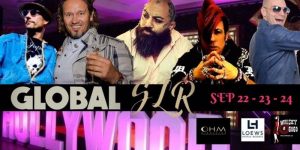 Discovery, is a Key Note Speaker at #GSLR17, along with many more Industry Greats, such as Arash, Vince Kelvin, Bad Boy and many many more.
---
IMPROVE YOUR GAME:
Oh and want to get feedback on your Game?
Take this 5 min Free'GAME ANALYSIS' : http://www.3secondrule.co.uk/game-analysis/
---
Follow us on Twitter - Instagram - Facebook
TWITTER:
Discovery3SR
Mystery3SR
3SecondRule3SR
INSTAGRAM Guy?:
Discovery (Shaun Michael)
3SecondRule3SR
and of course FACEBOOK:
Mystery - 3SecondRule - Discovery
---
LIVE TRAINING DAILY - FREE!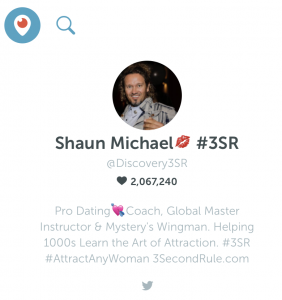 PERISCOPE (free Live Interactive daily Training)
Join free here: #Periscope
---
OK, that's enough - great to connect
If you have any questions about our Training and Coaching - get in touch
Shaun Michael - (Discovery)